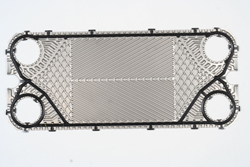 WHY HGF-PHE SWEDEN AB?

HGF-PHE Sweden AB is a Development and Marketing company for the Plate Heat Exchanger Aftermarket (Spare Parts).

The name HGF-PHE is meant to clarify in the easiest way that HGF-PHE cooperate with HGF (AB Halmstads Gummifabrik) and that we are in the business of Plate Heat Exchangers ("PHE").

HGF-PHE believes they can make a difference in the PHE Market by offering Robust Market Quality with invariable deliveries of conforming Products and Services for Plate Heat Exchangers.

HGF-PHE offers a continiously increasing range of products (both non-OEM and OEM), and both PHE Gaskets as well as Plates for Plate Heat Exhangers.

| | |
| --- | --- |
| HGF-PHE helps you foresee possible risks in an application | |

HGF-PHE OFFER

Cost efficient Plate Heat Exchanger Gaskets, produced with ISO9002, ISO/TS 16949, ISO14001 and QS9000 approval of the production, at high nominal technical quality, robust and with low variations of the Products – in short: what we believe is the market quality.



Plates
(New as well as Reconditioned ones) for various models depending on the availability.

Reconditioning service of used plates

HGF-PHE gaskets are developed to fulfil the demands of each application, for instance:

• Chemical resistance
• Low temperature resistance
• High temperature resistance
• Non-corrosivity against various metals


• Food compliance
• Taste

OEM VS NON-OEM

FIRST OF ALL - WHAT DOES OEM MEAN?

"OEM" is the abbreviation for "Original Equipment Manufacturer", which then means the manufacturer that supplies the products
that has originally been designed for the specific Plate Heat Exchanger. This means that for a M15B, that by definition there is only
Alfa-Laval "manufacturing" this as an original ("OEM") part, or for an N35 paraclip gasket there is only APV "manufacturing" the
original one, or for V

DOES ALL OEM´S MANUFACTURE THEIR RUBBER PRODUCTS (GASKETS, RUBBER SPOOLS, PORT RINGS, TRANSITION RINGS ETC)?

Well, actually it´s rare. Most OEM´s have designed the products themselves, but let rubber factories manufacture the products. There are exceptions, but not many. There are OEM´s who do manufacture their own gaskets, but then they also buy from other manufacturers as well. So they may have many suppliers, which of course affects the quality. The quality is ALWAYS different for different suppliers, even when they produce for the same specification. The quality may be better, or worse, but it´s always different. For many applications it may not be of importance, but for some applications it does matter.

WHAT IS A "NON-OEM"?

Non-OEM is simply "not originals" or "copies". The general idea is of course to make the products cheaper but just as good as the originals (OEM). Many times you get a product that isn´t as good as the original, but there are also copies that are just as good, and may even be better than the originals.
Many of the "non-OEM´s" are rubber factories, and some are regasketing (maintenance) companies. The rubber factories may (or may not) lack the expertise of PHE´s, and the regasketing companies may (or may not) lack the expertise of Rubber Technology, but don´t be so sure. They may very well have added the expertise by employing people with the right background. Or the rubber factory may for instance have added regasketing/reconditioning of PHE´s later on, thus getting the experience of Service of PHE´s.

Are OEM products necessarily better than the copies?

Well, no. It´s not necessarily better, even though if you compare most OEM products with the "copies" you will find that in most cases the OEM are better, but not in all cases. So if you can find the non-OEM that fulfils your demands, then you will be in a very good position getting the quality you need to a much lower cost.

WHY ISN'T OEM ALWAYS BETTER THAN NON-OEM?

It depends mainly on the manufacturers that supplies the OEM with the products. If the supplier has good rubber compounds (and good control of them), good production with people who knows what they are doing, then it´s very likely that the quality is high/good. This is not something that is not only restricted to the suppliers to the OEM´s. This is all dependent on the producer. So, why do you expect a "non-OEM" rubber factory to be less good compared to a rubber factory that supplies the "OEM´s"? Just because it´s not original, or maybe because it is cheaper? The "non-OEM" may very well have all the necessary knowledge through its history of being a former OEM supplier with good quality, or being part of the development work for OEM´s, or Service for the OEM´s.

Why are the originals normally a lot more expensive than the non-originals?

OEM´s generally have higher costs for development and marketing, higher overhead costs, and probably higher demands for profit (from the share holders (mostly the OEM´s are public companies on the domestic stock exchange)). If you are a "non-OEM" you of course have a lot smaller organisation and more people involved with the daily business (less "over-head costs").

So at the end, it all comes down to one thing:

SELECT THE RIGHT SUPPLIER/PARTNER, NO MATTER IF IT´S AN OEM OR NON-OEM!

HGF-PHE helps you foresee possible risks in an application